Products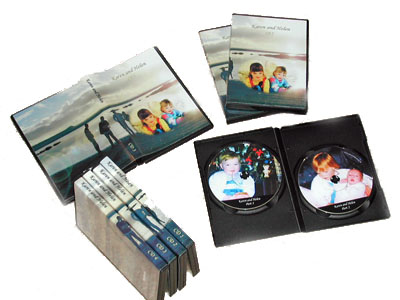 We take your photographs (or videos) and blend them smoothly with seamless transitions, into a movie - scanning across groups of friends or relatives or zooming into faces or places of interest.
Each photo is treated individually by us, giving the photomontage a very personal touch. Chose some music related to the content of the photos or simply have your favourite music playing in the background. You may even wish to record your own background commentary.
In order to really understand how fascinating these effects are you need to watch the samples. Click here to see various samples.
These photomontages are very popular as gifts for special occasions such as birthdays and anniversaries but are also ideal for preserving those holiday memories. Previous customers have been astounded with what can be done with a few old photographs
Preserve your old black and white family photographs forever

Create a photomontage of your children as they were growing up

Make those holiday snaps much more interesting

Give your wedding photos a new lease of life!

Create a presentation to promote your company or business

Click here for further information about the Photomontage.
Click here for information about prices.
Any type of photograph can be digitized.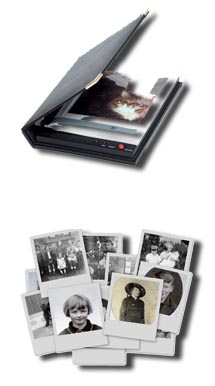 Paper photographs
digital photographs
memory cards
We typically scan at 300 dpi but you can upgrade to 600 dpi if you are looking to enlarge a photo or view it full size on a larger screen. Your scanned photographs will be provided on a personalised DVD.

These will be accessible on a PC allowing you to print them at your leisure. Many television DVD players will also allow a slideshow playback.

Our restoration service may be used to enhance the quality of the scans. We offer:
colour correction
removal of spots and blemishes enhancement
brightness & contrast enhancement
shadow & highlights enhancement and
red eye removal
However we recommend that you have your valuable photographs turned into what we call a photomontage. Slideshows are OK but can be a little boring. Be assured this is MUCH better than the slideshows you can produce yourself with the freebie programs that come with your computer.
Click here for information about prices.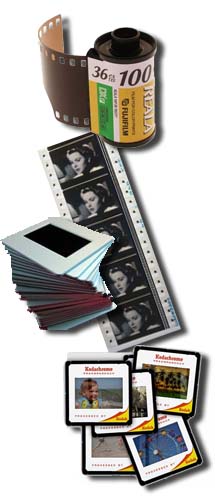 We can scan your mounted or unmounted 35mm slides or strips of negative or positive transparencies.
With our basic service slides are scanned at 1000dpi which captures sufficient detail for making a 6x4 inch print using an inkjet printer or viewing you photographs on a PC.
With our enhanced service slides are scanned at 2000dpi which captures sufficient detail for making a full page A4 print on an inkjet printer, or if you need to crop or manipulate the image.
Our premium service for the professional photographer uses scans of 4000dpi. This permits poster size printing at A3 size from a 35mm original!
Scan Samples
The following images were scanned at 1000 and 4000 dpi to JPEG files and reduced to thumbnail size for presentation on this page. You can click on the links below to see the full-sized 1000 dpi images along with the full-sized 4000 dpi images. The full-sized images will exhibit the amount of detail that can be captured from a printed photo at the two different levels.
Click on the links above and the samples will open in a new window.
You will not be able to see any difference on the web page. Right click anywhere in the new window and then save to your desktop so that you can open them in a viewer program such as Windows Picture and Fax viewer.
Click here for information about prices.
Somewhere in your house is a drawer full of videotapes - aging home movies shot with a big, bulky camcorder that may not even work anymore.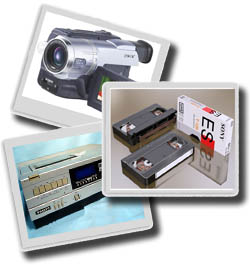 It is a sad fact, but magnetic tapes do not last forever. They start to degrade after only a couple of years, and after a few more years, you will begin to see a noticeable difference in the video quality. You may notice that your wedding video is not as sharp as it used to be, or there is some intermittent snow in the video, colour distortion, or even missing parts on the tape.
Soon you will not even be able to play your video at all! So what can you do to preserve your precious memories?
DVDs offer many advantages such as:

No rewinding!

There is no magnetic coating that can wear away with each use, which is the case with tapes

Menus and chapter points (bookmarks) allow you to skip to certain scenes instantly

Quick forward/backward scanning and searching

DVDs take up less space than VHS tapes

Since a DVD is digital, any copies are exactly the same as the original with no loss of quality!

A DVD can be be put into a computer so that you can capture still scenes for printing photos.

Zoom-in features (if your DVD player supports it)

If handled properly (like a CD), a DVD can last over 100 years!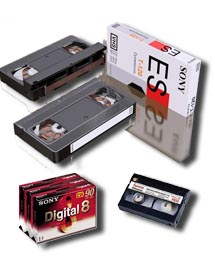 For the reasons above and many more, DVDs are becoming the mainstream, and VHS is becoming obsolete.

We can convert all types of video formats to DVD -
VHS
VHS-C
camcorder tapes
8mm Video
Hi8
Digital 8
Our basic service allows us to fit 2 hours of video on to each DVD. This can be a combination of several smaller videos or tapes. The screen menu provides thumbnail pictures of each video and inserts chapter marks every 5 minutes for ease of access and viewing on PC or TV.


If you wish to further edit the videos we can convert them to MPEG or AVI format which you can import into Windows Movie Maker which comes free with Microsoft Windows XP and Vista.
Both videos and photographs can be combined in our photomontage to produce something
exceptional. Simply tell us the timings of the video sections you require and we will do the rest.
Click
here
for further information about video transfer.
Click
here
for information about prices.
Do you have photos that need to be retouched? restored? coloured?
Some of the things we can do:
Repair scratches, creases and tears
Remove marks and blemishes
Piece back together torn photographs
Recreate missing sections
Revive the colour in faded photographs
Create a montage of your favourite photographs
Colour tint black and white photographs
Enhanced photographs can be printed to any size up to A4 or supplied in a CD
Click here for information about prices.
How about a collage of photos for your son or daughter's 21st birthday?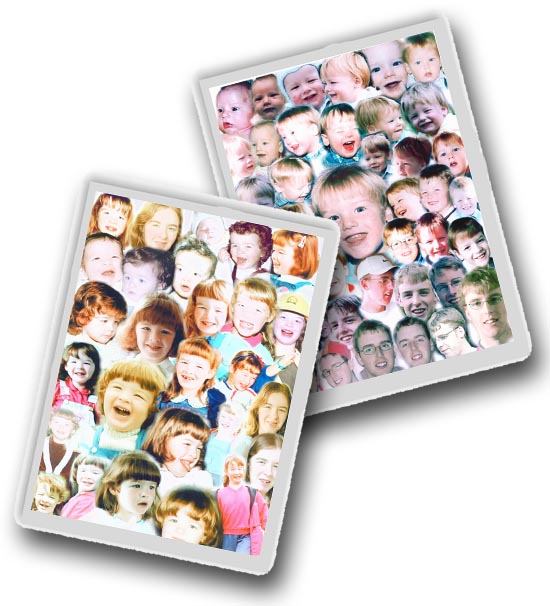 Combine your favourite photographs into groups of your own choosing.
wedding pictures
anniversary pictures
Christmas gatherings
birthday celebrations
surprise parties
graduations
retirement parties
new babies
pets

Please contact us for pricing information as this depends on the number of photographs.

Click here for information about prices.
Memories of over 40 years of Westhill and surrounding district.
This photomontage uses photographs taken by "Postie Fraser" and his family to show how Westhill has dramatically changed since the development of the new town in the early 1970s.
The DVD will be available soon.
Click here for more information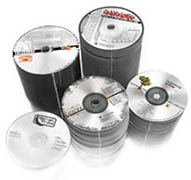 PHOTOStoDVD DVDs are produced in DVD-R format unless you request the alternative DVD+R format for your project.
Most modern DVD players and PCs are designed to read DVD-R discs, as well as other formats. However, please refer to your manual if you are unsure.
You can check which type of disc is best for your machine on
here